"Mirror in the Sky" tour train launched on Qinghai-Tibet railway
2018-05-07 09:07:58 | From:China Tibet Online
As the May 1st holiday approaches, tourism in Qinghai has become popular. In order to meet the tourism demands of Chaka Salt Lake, Qinghai Lake, and other vacation destinations, China Railway's Qinghai-Tibet Railway Group (Qingzang Railway) will launch a "Mirror in the Sky" tour from April 26th - May 3rd on trains Y961/2.
The train would depart from Xining Station at 8:25 AM and reach Chaka Station at 12:12 PM; and also depart from Chaka at 16:30 PM and return to Xining at 20:43 PM. Visitors could therefore have day tours of Chaka Salt Lake, Qinghai Lake, and nearby destinations. Depending on visitor needs, the trains will also be offered during peak travel seasons and holidays.
Chaka Salt Lake, long heralded as "Mirror in the Sky," is part of Chaka Village in Wulan County of Haixi Mongol and Tibetan Autonomous Prefecture in Qinghai Province. Located 298 km away from Xining City, it was a crucial stop on the ancient Silk Road. The lake, at an altitude of 3100 meters, is a saltwater lake with both solid and liquid matter. The lake is perched between snowy glaciers and meadows, offering a stunning view of white clouds and sharp mountain peaks, attracting many domestic and international tourists every year.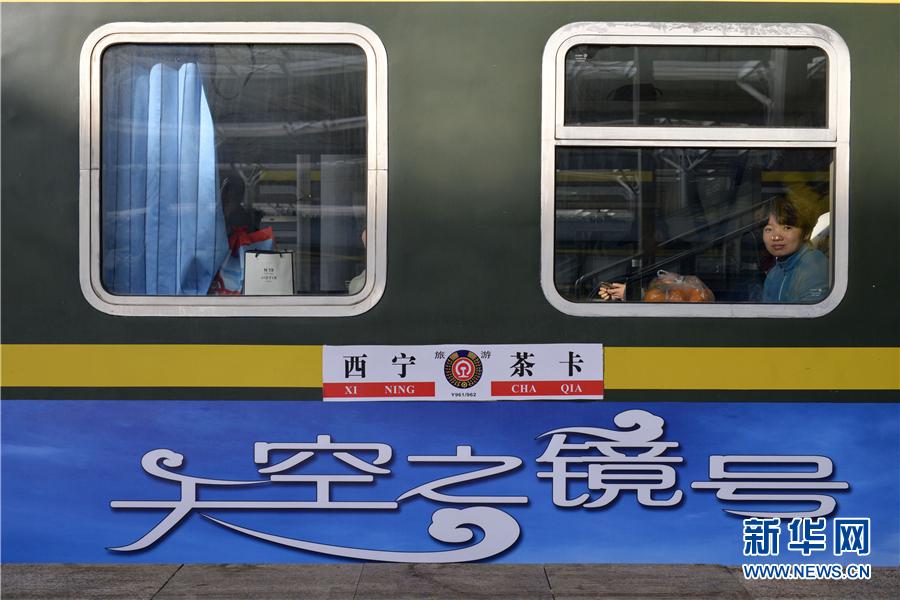 Qinghai-Tibet Railway launches the "Mirror in the Sky" tour train from Xining to Chaka Salt Lake (trains Y961/2) on April 26th.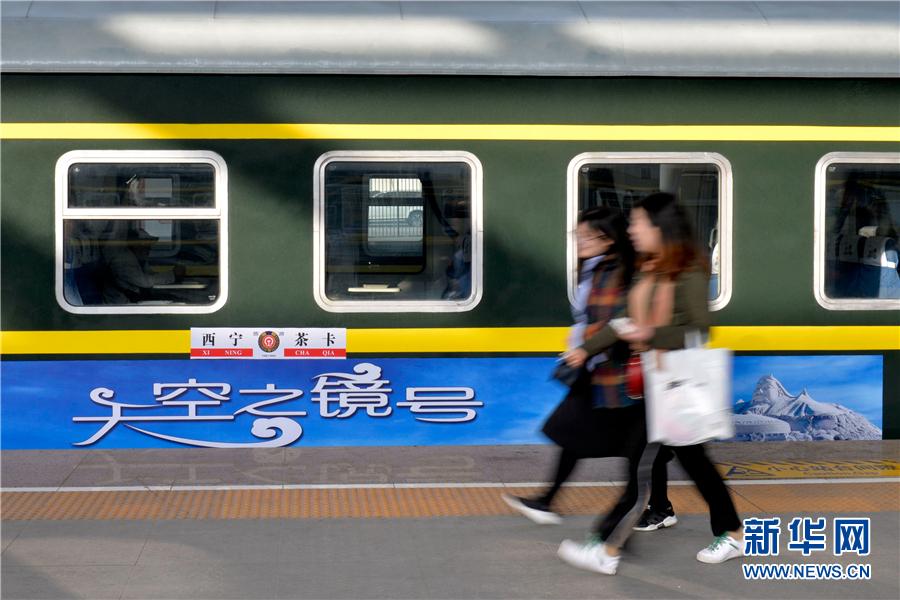 Two tourists about to ride the "Mirror in the Sky" tour train on April 26th.