Annual Tibet tourist count to break twenty million
2015-12-15 15:30:51 | From:China Tibet Online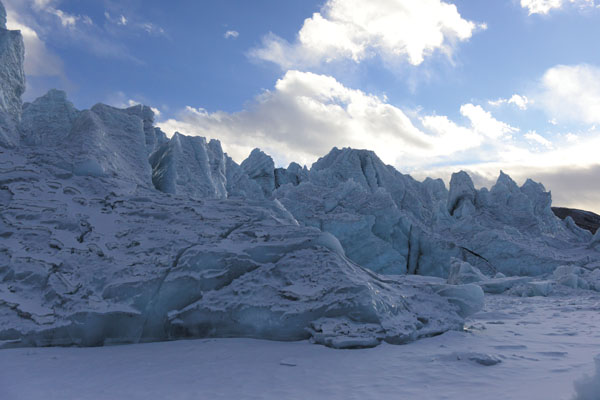 This year, the Tibet tourism industry continues to heat, and it predicted that the annual number of tourists will break the 20 million mark. With tourism revenue exceeding 28 billion yuan it is at a historic high.
According to statistics produced by the Tibet Autonomous Region Tourism Development Committee, in 2014 the total number of domestic and foreign tourists travelling to Tibet numbered to 15,530,000 people, and the total tourism revenue was 20.4 billion yuan. On the other hand, from just January to September of this year, Tibet already received 17,470,000 domestic and foreign tourists, marking an increase of 36%; and with tourism related revenues already totaling to approx. 23 billion yuan, marking an increase of 39.5%.
Since the beginning of this year, Tibet held a series of tourist festival related activities at many locations and this attracted a large number of tourists from outside Tibet. Such festival oriented tourism has already become a definite booster for the development of tourism in Tibet and there are many significant holidays such as of the Tibetan New Year, the spring Peach Blossom Festival of Nyingchi, the summer Lokha Yarlung Culture Festival and Shigatse Mount Qomolangma Culture Festival as well as the Tibet Tourism and Culture Exhibition.
On the other hand, winter is the off-season for tourism in Tibet, and during this time the Potala Palace is no longer restricted by the overflow of tourists and visitors, it is no longer difficult to acquire train tickets, and airplane tickets are sold at discount rates. Furthermore, there are also policies in place offering car rentals, hotels as well as entrance to other attractions at discounted rates.
Combating the historic lack of tourists in this season, Tibet's Department of Tourism is now launching a special "Spiritual Lhasa Journey" travel package in order to attract winter visitors to Tibet, with travel to nine classic locations including travel to Qomolangma, the Nagqu grassland and several other places.