Tibet discovered over 50 types of supposing new medical ingredients
2015-12-21 09:14:47 | From:China Tibet Online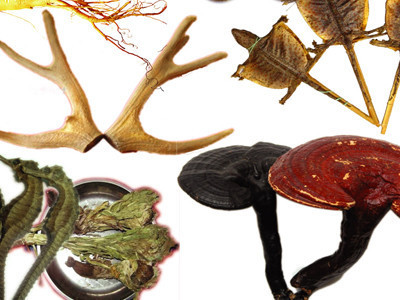 In recent years, the achievements gained from the general investigation on pilot field-assignments regarding Tibet's Chinese (Tibetan) medicine resources indicates that, presently, there have been over 50 kinds of potential new medical ingredients discovered.
As the next step, a systematic scientific research project regarding these new medical ingredients will be carried out.
Tashi Tsering, the team leader of the Chinese (Tibetan) Medical Resource General Investigation Team from the Tibetan Medicine Hospital in the Tibet Autonomous Region, explained that, the pilot work regarding the general investigation of Chinese (Tibetan) medical resources started in 2013.
This is the first large-scale standardized investigation regarding medical resources existing throughout Tibet.
So far, the team has accomplished field investigation work in 30 counties and 1,118 sample plots within the region, collecting more than 80 types of important and unique medical ingredients such as radix picrorrhizae.
It is reported that, a large amount of new medical ingredients has been discovered. Tibet indeed has abundant medical resources. Therein, in 2013, Tibet enacted The Standards of Tibetan Medical Ingredients of the Tibet Autonomous Region, establishing local standards for 101 types of Tibetan medical ingredients that had not previously had national standards. However, at present there are still some common as well as endangered medical ingredients that have not yet been given unified and reliable quality standard systemization.
Tashi Tsering indicated that, the achievements of this investigational work will play an important role in research regarding endangered medical ingredients' growing environments as well as in monitoring medical resource stocking.
Meanwhile, the achievements will provide precious data for the formulation of Tibetan medical plant resource division, as well as for the establishment of the quality system for endangered Tibetan medical ingredients, and also for compilation of related monographs.