Tibetan cashmere to build a brand
2018-05-09 09:22:09 | From:China Tibet Online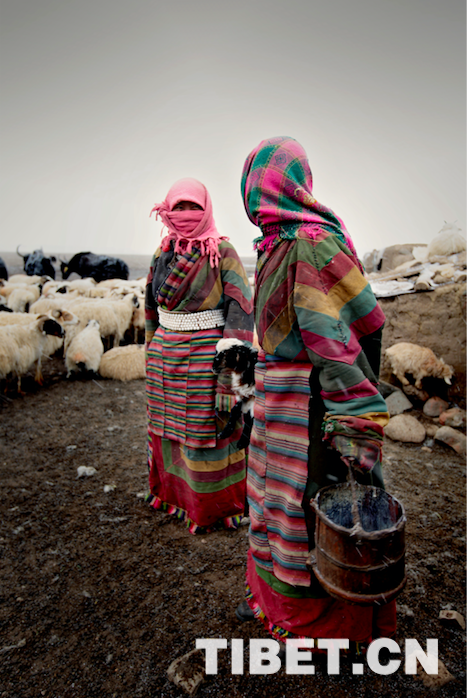 Herdsmen of Rutog County and their white goats.
Rutog County is on the border of northwestern Ngari Prefecture, with Mt. Karakoram, Mt. Gangdis, and the Xinjiang-Tibet Highway crossing the entire area. White goats roam on these mountain meadows sitting at an altitude between 4,300 and 5,300 meters, and they are used to the severe cold, and the windy and dry climate. The harsh environment also enabled them to have luxurious fur, with a fineness of 13.53 micrometer, which only 0.2% of all animal fibers in the world. This cashmere is known as the "gems of fiber" and "soft gold".
In 2011, the Tibetan brand "Jirodor" was established in Nyingchi, part of the southeastern Himalaya Mountains. The brand is known for its original design and all-handmade craftsmanship.
In 2016, Jirodor began creating its own cashmere scarves by using traditional Tibetan hand-dyeing and hand-knitting skills, and the well-known Tibetan Rutog white goat fur for the cashmere. This type of goat fur ensures the smoothness and softness of the cashmere scarf, which is better for warding off cold and warmer.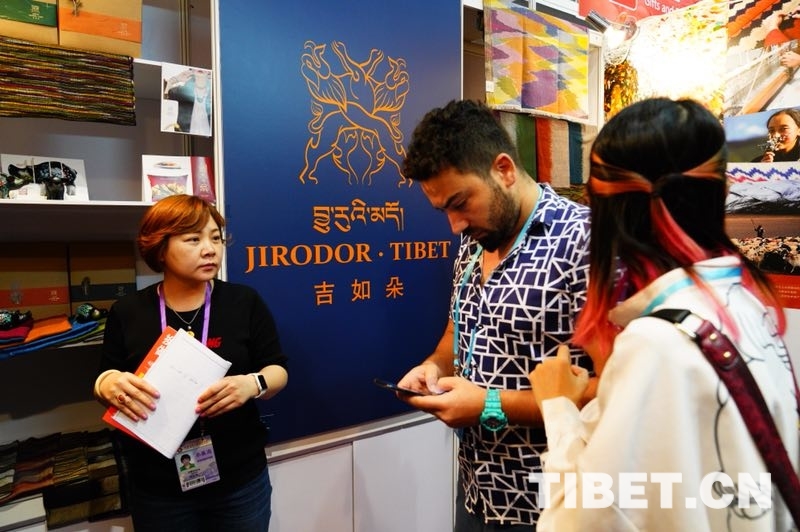 Display counter for Jirodor handmade cashmere scarves.
At the recently concluded 2018 China Import and Export Fair, Jirodor has reached preliminary cooperation agreements with merchants from Britain, Germany, Italy, Deutschland, America, Japan, and other countries.
Editor: Tommy Tan.
Related News
;  

Be kind and love one another, just as tea and salt; Han and Tibetans are united, just as tea and salt.

 

The industrial economy of Tibet Autonomous Region has continued the favorable growth of 2017 and ranks first in the country since the beginning of this year.

 

Dadong Village as one of China's rural tourism experimental bases will launch a makers' space this year.