Trees planted 4,300 meters above sea level in Lhasa
2018-05-09 10:44:56 | From:China Tibet Online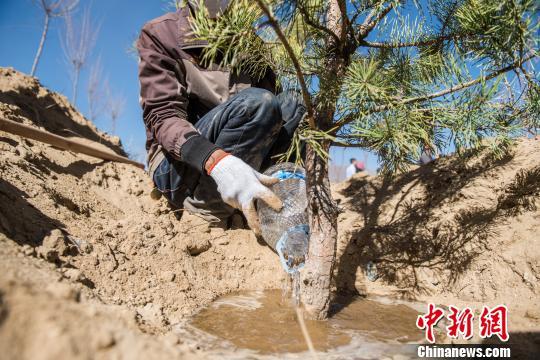 Tress are planted in areas sitting about 4,300 meters above seal level.
Lhasa will plant trees experimentally in areas sitting 4,300 meters above sea level this year for the first time, according to official information.
It is reported that the city has a total of 9.7 million mu( about 647 thousand hectares) of forestry land up to 2017, with a forestry coverage rate of 19.49%. at the same time, in 2017, the city's air quality excellent rate was 98.9%, ranking second place in the country's 74 key cities.