Smart weather expands kids' minds
2018-05-02 09:45:56 | From:China Tibet Online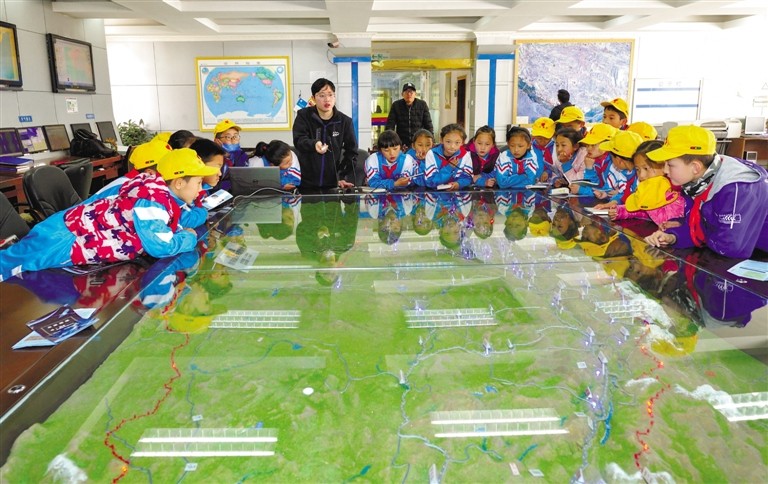 [Photo/Chinatibetnew.com]
A total of 120 elementary school students from Number Four Experimental School of Lhasa, capital of Tibet, visited the region's Bureau of Meteorology and experience remote satellite technology on April 26th .
"Lhasa has always been known as 'The City of Sunlight,' with over three thousand hours of sunlight every year…"
At the weather-forecasting station of the bureau, experts explained the meteorology features of Tibet to the kids.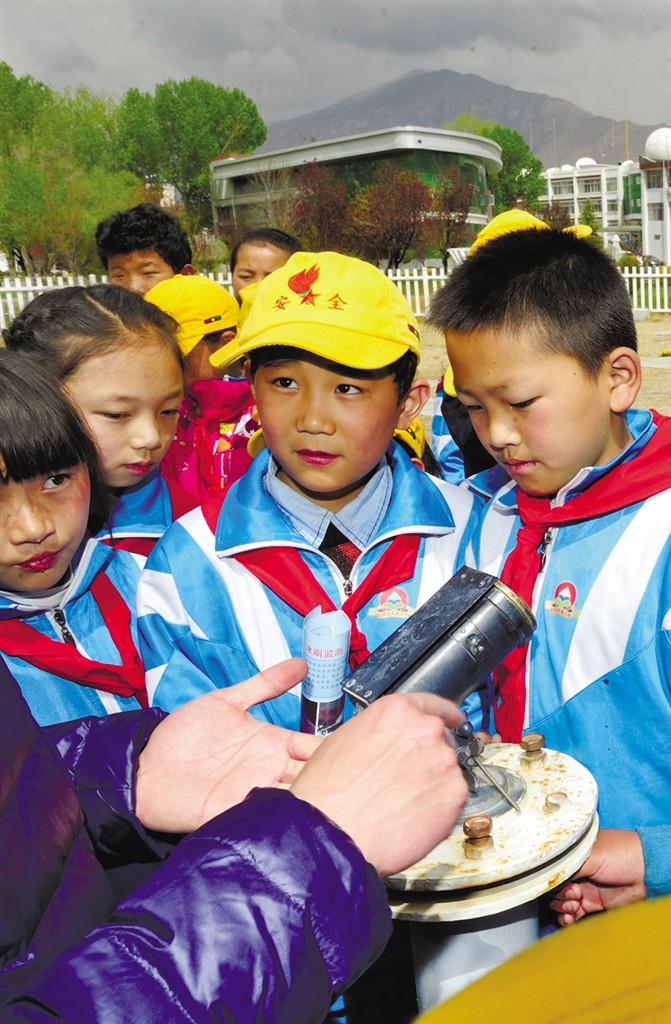 [Photo/Chinatibetnew.com]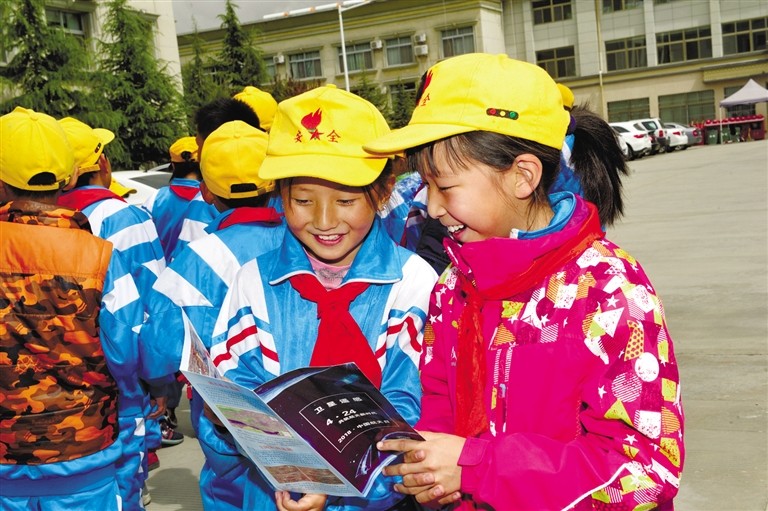 [Photo/Chinatibetnew.com]
"How do we deal with the weather information we gather every day? First, we collect the information, such as temperature, humidity, air pressure, wind direction and speed, condensation, rainfall, etc.; Then we process the weather information, and produce the forecast; and then we distribute the information via the bureau and the media." The students heard with interest as they gathered around a desk where a sand table showed the automated meteorology station.
During the visit, employees of the meteorology bureau showed the students the basic national weather monitoring station of Lhasa, the thermometer screen, radar, and other weather equipment. The experts also explained the function of a thermometer, ground-thermometer, sunshine instrument, wind vane, etc., the data gathering process, and the wonders of weather.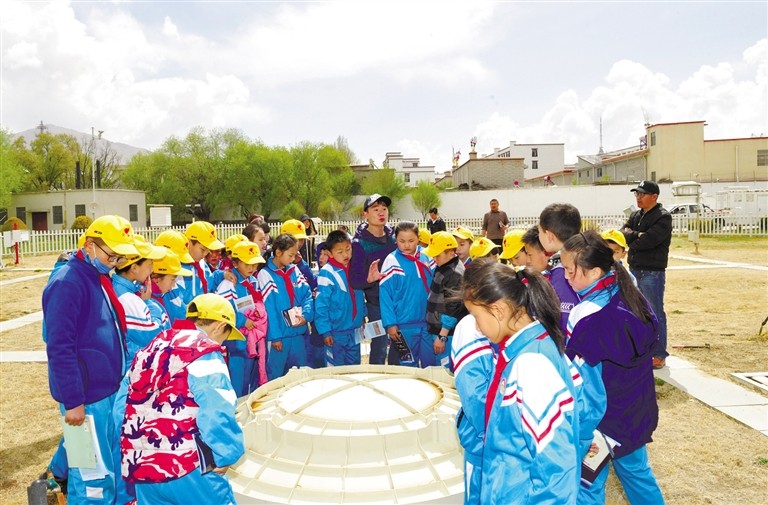 [Photo/Chinatibetnew.com]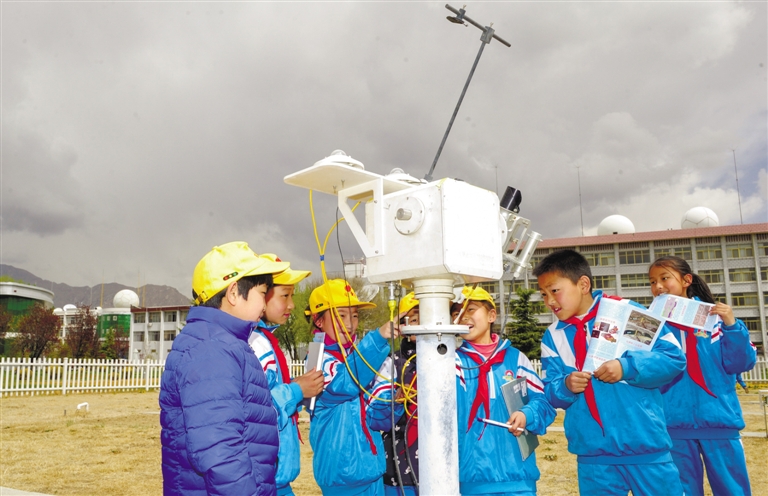 [Photo/Chinatibetnew.com]
"My favorite was when the teacher explained how the thermometer buried in the ground worked. It could get data for the experts to make their forecasts," said Danzig Quzhen, a fourth grader from Number Four Experimental School of Lhasa。
On March 8th of 2016, April 24th was established by the State Council as China's "National Space Day."
"Every 'Space Day,' we would hold various educational events based on the meteorology of Tibet." Said Pubu Yangjin, the Secretary of the Meteorology Association of Tibet Autonomous Region.
Editor:Yanina